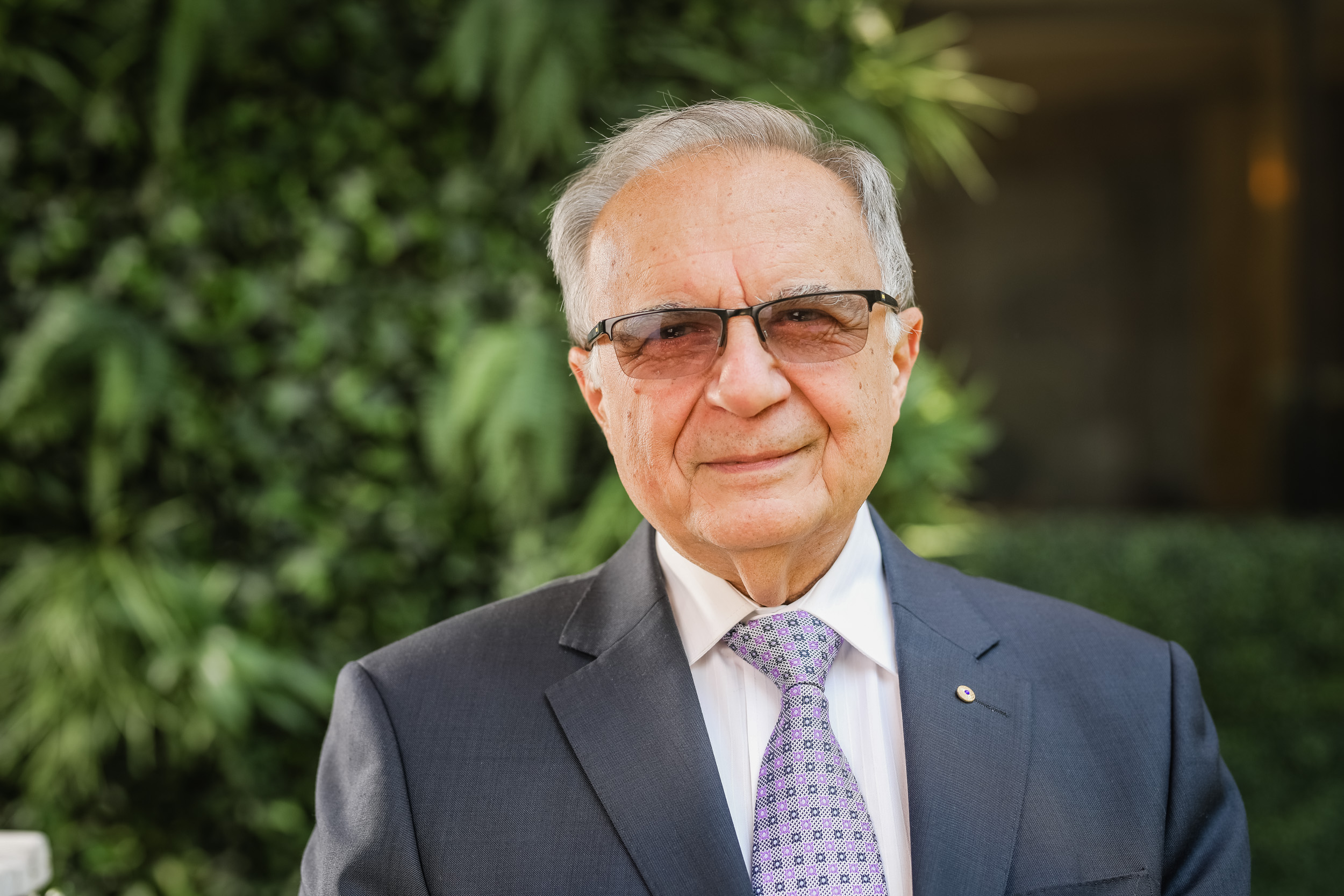 Dr Stepan Kerkyasharian has been a member of the National Australia Day Council (NADC) Board since 16 October 2019. For more than 50 years, Stepan has played a pivotal role in fostering multiculturalism in Australia.
As Chair and CEO of the Community Relations Commission of NSW (and its predecessor, the Ethnic Affairs Commission of NSW) from 1989 to 2014, he championed debate and policy-change to improve the wellbeing of under-represented communities, on issues like religious practices, immigration law, refugee settlement, migrant qualifications and community relationships.
In his concurrent roles as President and CEO of the Anti-Discrimination Board from 2003 to 2016 he advocated for minority groups, and became a major influence in shaping community harmony. From 1980 to 1989 he was the foundation head of SBS Radio and was a pioneer in giving migrant voices a national platform.
Stepan was made a member of the Order of Australia (AM) in 1992, received the Gold Cross in the Order of Merit of Poland in 1990, the Olympic Order in 2000 and the Doctor of Letters Honoris Causa from the University of Sydney. In 2011, Stepan was elevated from the AM to an Officer of the Order of Australia in 2011 for distinguished service to the Australian Community through a range of multicultural and anti-discrimination organisations, development and implementation of public policy and to the promotion of an inclusive society. The IOC conferred the Olympic Order on him in 2000. In 2013, Stepan was also awarded the Doctor of Letters Honoris Causa from the University of Western Sydney and the NSW Government created 'The Premier's Stepan Kerkyasharian Award for Community Harmony' to recognise outstanding efforts of individuals working to make Australia a fairer and more tolerant place to live. Stepan is currently chair of the Cemeteries and Crematoria Board of NSW, Member of the P.M. Glynn Institute Advisory Board, Deputy Chair of the Diocesan Council of the Armenian Apostolic Church, Deputy Chair of the NSW Community Languages Federation and has been a NSW Australia Day Ambassador for over 20 years.