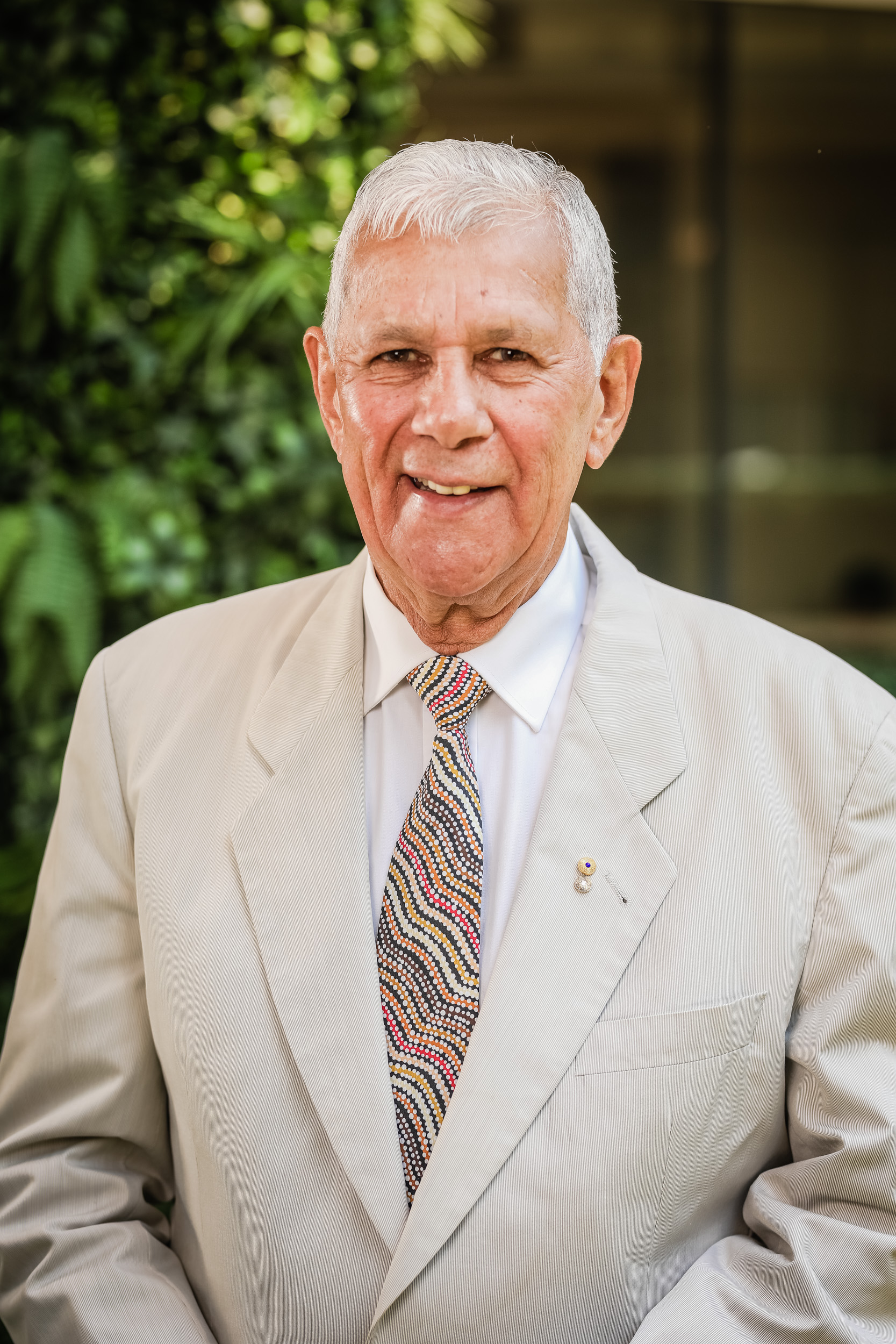 Robert has been a member of the National Australia Day Council (NADC) Board since 9 October 2019. He is an Aboriginal Elder from the Whadjuk-Bibilmum Wardandi Noongar language group and has devoted his career to improving the wellbeing of Aboriginal Australians.
He founded his first health initiative, the Aboriginal Medical Service Dental Clinic, in 1975 and went onto establish more health and rehabilitation clinics, mediate disputes over land rights and community issues, and improve communication between Aboriginal people and the justice system. His housing initiatives have enabled more than 8,000 Indigenous people to secure their own homes. He also helped establish Clontarf Aboriginal College, Australia's first Indigenous school.
Robert received a Centenary Medal recognising his work in 2001, and Medial of the Order of Australia (OAM) in 2002. In 2016 he was named Western Australian of the Year and Western Australian Aboriginal of the Year, and was a made a member of the Order of Australia (AM). He was also named the 2016 Male Elder for the National Islander Day Observance Committee. In 2016, Robert was appointed to the Board of Noongar Mia Mia, a provider of socially and culturally appropriate affordable housing for Aboriginal people.
Robert currently Chairs the Aboriginal Lands Trust and is Executive Member to the State Aboriginal Advisory Council – Aboriginal Affairs Planning Authority Act. He is a Foundation Member, President and Chair of the Derbarl Yerrigan Health Service and is the Deputy Chair of CentaCare Kimberley.